Jim Wohl, DVM, MPA
University Ombuds
2-182 Homer Babbidge Library
369 Fairfield Way, U-1257
Storrs, CT 06268-1257
Phone: (860) 486-5143
Fax: (860) 486-5875
Email: jim.wohl@uconn.edu
Jim Wohl has served as University Ombuds since May 2013. He was the University Ombuds at Auburn University between 2008 – 2013 and served as Interim Ombuds at Louisiana State University in 2007. He is also a workplace mediator in higher education and the power industry and has served on a national roster of mediators since 2006. Prior his career in conflict resolution, he was Professor of Medicine in the Department of Clinical Sciences at the College of Veterinary Medicine at Auburn University.
Jim's training includes a certificate in Workplace Conflict Management and Alternative Dispute Resolution from the Cornell University Institute of Conflict Resolution and completion of multiple advanced trainings by the International Ombudsman Association and the Consortium on Negotiation and Conflict Resolution of the University System of Georgia. Jim received his BA in Public Affairs from SUNY-Albany, a DVM from Purdue University, and a Masters degree in Public Administration (MPA) from Auburn University. His is a Certified Organizational Ombudsman Practitioner®.
---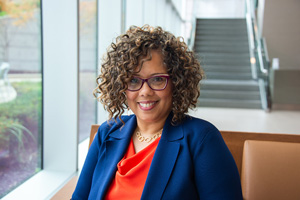 Donna Douglass Williams, J.D.
UConn Health Ombuds
Connecticut Tower, H6001
263 Farmington Avenue
Farmington, CT 06030
Phone: (860) 679-5061
Email: douglasswilliams@uchc.edu
Donna Douglass Williams joined UConn September 2019 as the UConn Health Ombuds, serving faculty, staff, and graduate students on the Farmington campus. She brings more than 20 years of professional experience as an organizational ombudsperson, including as Director of the Ombuds program at the M.D. Anderson Cancer Center, where she led Ombuds services including conflict coaching, mediation, and training to M.D. Anderson's 20,000+ faculty, staff, trainees and students. Donna also served as Ombudsperson at the World Health Organization, and most recently as the inaugural Ombudsperson for the Green Climate Fund (GCF), the organizational funding mechanism for the United Nations Framework Convention on Climate Change, headquartered in Songdo, South Korea.
Donna's experience as an ombudsperson, attorney, mediator, trainer, facilitator, and presenter includes work in North America, Europe, Asia and Africa. She is a member of the International Ombudsman Association, Network of Ombudsmen of the United Nations and Related International Organizations (UNARIO), the Association for Conflict Resolution (ACR), the American Bar Association (ABA), and is a certified organizational ombudsman practitioner. Donna holds a bachelor's degree in accounting from Purdue University, and a law degree from the University of California, at Davis King Hall School of Law.
---